Credex & Botprise | Strategic Partnership
Botprise and Credex are glad to announce the partnership to deliver smartbots solutions from IT Operations to DevSecOps. 
Credex is know by proven experience in:
Digital Product Engineering

Business Experience Transformation

Technology Innovation & Engineering
 Botprise smartbots learn IT issues and apply the right workflows to resolve them including involving humans in the loop as needed for information and decisions.
Bussiness transformation with AI/Ml No-code Hyperautomation platfrom. 
Botprise and Credex partnership brings together big opportunities for autonomous enterprises adding to Credex expertise in business and technology strategy, product ideation, technology development and deployment, and IT operational management to help support clients through successful transformations.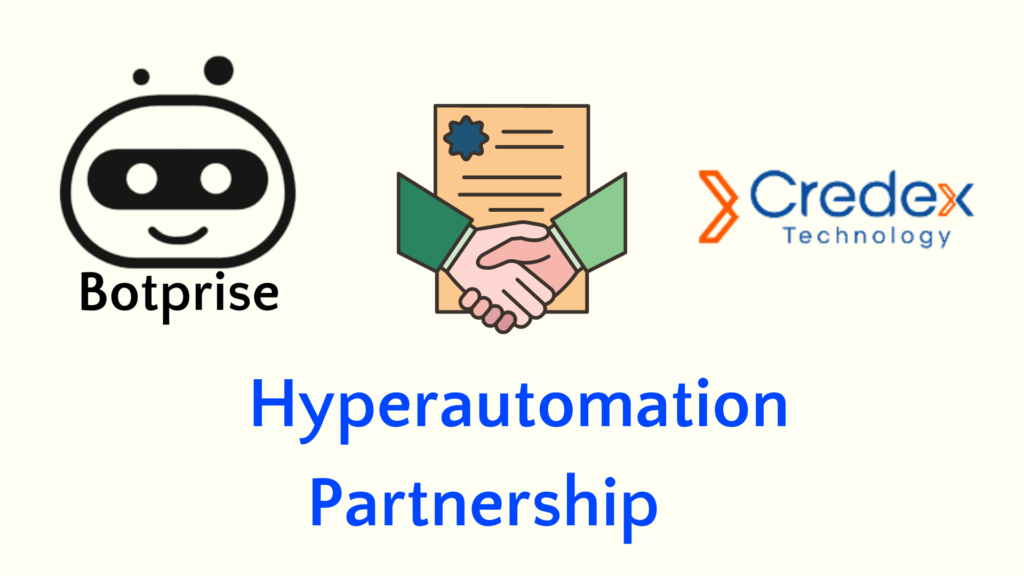 About Rolta|Advizex
Credex Technology, leading consulting & development services provider for digital transformation, complex workflow application development & DevSecOps process automation using model-driven & AI-powered low-code hyper automation platforms, is delighted to announce our Strategic Alliance Partnership with Botprise.
About Botprise
Botprise is Hyperautomation platform for IT Operations. Botprise AI driven automation helps enterprises automate repetitive business processes at scale both on-premise and in the cloud. For more information, visit the company's website at www.botprise.com